Become a Patreon!
---
Abstract
Excerpted From: Ruben J. Garcia, The Human Right to Workplace Safety in a Pandemic, 64 Washington University Journal of Law & Policy 113 (2021) (208 Footnotes) (Full Document)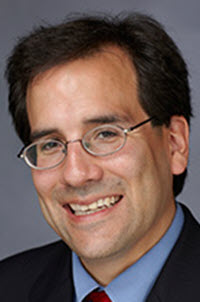 The COVID-19 pandemic has exposed many of the fault lines in worker protection that existed for decades before the coronavirus stopped most business and the global economy in March 2020. The slowdown has resulted in many working from home or being laid off, while a number of workers deemed essential continued working, whether in health care, law enforcement, or food processing. These workers have continued working throughout the pandemic, often without the personal protective equipment (PPE) that they need. Many have advocated for better safety measures to be in place at their workplaces.
In addition to people in prisons and nursing homes, immigrant workers have also been at risk, whether they are authorized to work in the United States or are undocumented. Meatpacking plants in particular have become hotspots for infections. Immigrant workers occupy many of the jobs that are most at risk in the pandemic in health care, janitorial services, and mass transit. They also make up a large share of the workers at the nation's food processing plants. While construction and other infrastructure present unique challenges to operate safely in a pandemic, food processing, and specifically meat packing, presents a very difficult challenge for health and safety.
Before and during the pandemic, workers could utilize federal and state laws to protest unsafe conditions in the workplace. But these laws do not adequately protect workers and pose particular enforcement challenges. In this Article, I argue for several reforms that could improve domestic labor law. Further, I argue that all workers, and in particular immigrant workers, are protected by human rights instruments regarding health and safety in the workplace. This Article shows how the national instability occasioned by the pandemic has shown the weaknesses in domestic systems of protecting immigrant worker health and safety. These weaknesses include: (1) the lack of a private right of action for workers, (2) the high standard needed for workers to walk off the job, (3) the need to engage in concerted activity to walk off the job, (4) the thin line between protected walkouts and unprotected quickie strikes; and (5) Congress's statutory delegation of wide authority over decades to the Executive Branch in times of crisis and emergency. Thus, this Article explores ways that that essential workers can be better protected, and ways that the dialogue about the health and safety of all workers, especially essential and immigrant workers must begin.
In Part II, I look at the conditions for low-wage workers, particularly immigrants, in this pandemic. I argue that unsafe conditions for essential workers existed well before the pandemic. The problem is that immigrants and people of color have been relegated to these jobs for decades, and wages as well as working standards have been low. These workers, many of them immigrants, are at risk for serious illness or death.
In Part III, I explore the different options for workers who confront unsafe working conditions under domestic federal and state laws. As we will see, the options will vary depending on whether employees can leverage collective action or have to proceed individually. The options will also vary depending on the state where the work is done, rather than a single national standard. This puts workers in a dilemma of deciding whether to refuse to work or to put up with unsafe conditions. This dilemma is further exacerbated by the immigration status of many of the workers.
In Part IV, I discuss the reforms needed to enhance the health and safety protections of all workers, including undocumented immigrants, both during and after the COVID-19 pandemic. First, statutory changes should be made to the Occupational Safety and Health Act (OSHA) and the National Labor Relations Act (NLRA). Next, there should be test cases against large corporations with innovative legal theories. Third, complaints should be filed under trade agreements, including the U.S.-Mexico-Canada Agreement (USMCA) alleging that the United States is failing to enforce its own health and safety laws. Finally, complaints should also be lodged with the International Labour Organization (ILO) alleging that the U.S. has failed to comply with its duties under the international human rights instruments to which it is a party. All of these measures are needed to improve the protection of essential workers.
These legal reforms could offer immediate relief in some instances. Fundamentally, though, we must ask whether there is some work in our economy, especially in a pandemic, that cannot be made safe, even with full enforcement of safety protocols. As the minimum wage has stagnated at $7.25 an hour since 2009, it is clear that the market has failed to adequately compensate for the risk involved in some forms of work. This Article begins the discussion of whether in some instances work is so dangerous that the state should intervene and prevent workers from doing it.
[. . .]
The COVID-19 pandemic has exposed the fault lines of many of the worker protections that are supposed to protect workers. In particular, the rules protecting workers from hazards in the workplace are in need of updating in light of the unprecedented threats that the virus presents to workers, particularly those who interact with the public and work in close proximity to each other. At the same time, most employees are operating without representation and without access to the federal government's support. Thus, new avenues need to be developed. The challenge will be to counter the demands for so-called "essential workers" to sacrifice their safety to work. Once the language of human right is more widely used, there can be greater scrutiny on governments and employers about what they are actually doing to keep all workers safe.
The COVID-19 pandemic will eventually end, though not without a tremendous human and economic toll. The pandemic has also taken a toll on the institutions meant to protect workers. It may also cause a reexamination of the perceived and actual needs of society and the economy to force people into unsafe conditions. The discussion now should be about a new future for dangerous and ultrahazardous work. The pandemic may have bent traditional notions of a risk premium for dangerous work if there ever was one. There may be some work that cannot be made safe during a pandemic, and law will need to adapt.
---
Professor of Law, Co-Director, UNLV Workplace Law Program, University of Nevada, Las Vegas, William S. Boyd School of Law.
---
Become a Patreon!