Become a Patreon!
---
Abstract
Excerpted From: Kelly K. Dineen, Meat Processing Workers and the Covid-19 Pandemic: the Subrogation of People, Public Health, and Ethics to Profits and a Path Forward, 14 Saint Louis University Journal of Health Law & Policy 7 (228 Footnotes) (Full Document)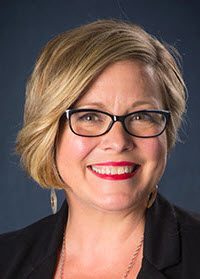 Work is a complex component of health equity; a failure of legal and policy protections in the United States has left some workers with little choice but to risk their health to pay for food and shelter. In April 2020, workers in beef, pork, and poultry processing plants (collectively "meat processing plants") across the South and Midwest fell ill from workplace spread of SARS-CoV-19, the virus that causes COVID-19. Several large plants were shut down by local health departments in an effort to slow disease transmission, causing production delays and economic loss to segments of the industry. On April 28, 2020, after considerable pressure from the meat processing industry, then-President Trump signed an executive order that declared meat a critical and strategic material under the Defense Production Act (DPA). Although limited in its scope, the order was widely interpreted as requiring meat processing facilities to reopen and remain operational during the pandemic, even during outbreaks. By the time the executive order was announced, thousands of meat processing workers had fallen ill, and some had died.
After more than six months of continued operations, a lack of mandatory reporting, and concerted efforts to hide data, the Midwest Center for Investigative Reporting estimated that 41,000 of just under 500,000 meat processing workers contracted COVID-19 and nearly 200 died from the infection. During the same time period, just under 20,000 of almost 1.4 million Amazon employees contracted COVID-19--a fact that justifiably received widespread media attention. Nonetheless, the meat processing industry had more than double the number of worker infections while having one-third of the total workforce. Yet, as of this writing, many plants have failed to fully adopt infection prevention and control (IPC) recommendations, and only two plants have been sanctioned (with de minimis fines) by the Occupational Safety and Health Administration (OSHA) for failing to protect their workers from COVID-19.
The impact of these outbreaks is especially significant where state and local economies depend on the meat processing and agricultural industries. My home state of Nebraska is illustrative. Two-thirds of Nebraska's meat processing workers are immigrants, and those without legal authority to work in the United States may make up the majority of workers in some Nebraska plants. Nebraska has the highest number of cases tied to meat processing plants in the United States, with one in five cases at one point. In fact, out of a total of ninety-three counties in Nebraska, those with a large meat processing presence occupy eight out of the top twelve counties with the highest number of cases per 100,000 residents. In late April 2020, three rural Nebraska counties with large meat packing plants averaged 77 cases per 10,000 people, compared to the 5 per 10,000 people across the rest of Nebraska. One Tyson plant in Dakota City, Nebraska--a town with a population under 2000 people--had 786 cases and 3 deaths, and cases in that county are spiking again as of this writing.
The meat processing plant outbreaks have contributed to economic harms to related industries; they have also disproportionately harmed individuals who have already endured centuries of structural discrimination. The disparate infection rates among those who identify as Hispanic or Latino/Latinx in Nebraska are significant. In late May 2020, individuals in these ethnic and racial groups accounted for 48% of COVID-19 cases, while making up only 11.4% of Nebraska's population.
And yet the plants have not universally adopted IPC recommendations. At one unnamed plant in Nebraska, thirty-one percent of tested workers were positive for COVID-19 (many of them asymptomatic), with a full third of positive employees reporting close contact with a visibly ill employee at work well after workplace protections should have excluded sick workers from the facility. In July 2020, attempts to address the industry's incomplete adoption of IPC measures through state legislation failed to garner the necessary support in the Nebraska unicameral. Further, between September 25 and October 2, 2020, the number of cases in Nebraska tied to meat packing plants increased by almost ten percent, indicating a possible failure by plants to reasonably protect workers. Today, meat processing workers in Nebraska and other states are left with a terrible choice between their health and their livelihood.
Even in non-pandemic times, most of the meat processing workforce is disenfranchised. Immigrants and refugees from numerous countries work in the plants and many lack legal authority to work in the United States. These workers face compound disadvantage by virtue of their race, ethnicity, limited English proficiency, and socioeconomic status. According to the Centers for Disease Control and Prevention (CDC), nearly ninety percent of meat processing workers who contracted COVID-19 in April and May of 2020 are members of racial or ethnic minority groups. In sum, these workers are already marginalized by structural discrimination and are further disempowered by spotty labor union involvement in the workplace, fears of immigration enforcement, and the coercive power of food and housing insecurity coupled with few alternatives to meat processing work. While the meat processing industry itself has been deemed essential, the people who work in the industry are too often treated as though they are invisible and expendable.
This Article expands upon previous ethics committee consultation on protecting workers in meat processing plants. Part II describes the nature of the meat processing industry, the workplace, and common characteristics of the people that work in the plants. Part III discusses the existing legal protections as well as the ethical foundations of worker protections during a public health crisis. Part IV describes a framework for worker protection grounded in those ethical principles with recommendations for government actors, industry leaders, and worker communities.
[. . .]
The COVID-19 pandemic has highlighted and exacerbated existing health injustices. People who are Latino/Latinx, Black, Indigenous, or members of other minority groups have disproportionately paid with their very lives. The pandemic has also exposed the complex interdependence of worker health and well-being, community health, and economic security. Industries like meat processing facilities--with congregate and high-density workplaces staffed by workers who are already disadvantaged by structural discrimination--must reckon with decades of subrogation and exploitation of workers. During this pandemic, the industry has pushed that exploitation to a point of no return. Policies to protect workers need a reset to an orientation of solidarity, mutual respect, justice, and equity. It is time for the industry that has so often profited at the expense of worker safety to sacrifice their fair share. The ethical underpinnings here are applicable to other workers' who have been relegated to the sidelines in other essential industries, such as agriculture, retail and public service, and long-term care. Many groups of non-professional essential workers (e.g., meat processing workers, certified nursing assistants, and agricultural workers) were already positioned for health harms before the pandemic due to workplace conditions, poor access to care, and poor health outcomes. Making ethical decisions about workplace protections during a pandemic should account for those heightened risks and existing disadvantages.
VI. Afterward
As this Article goes to press, plant outbreaks continue, and a report from the National Academies estimates that up to eight percent of all COVID-19 cases in the United States are linked to meat processing plants. Evidence continues to emerge around the pressures on essential workers and the heightened risks for those who are immigrants or members of racial or ethnic minority groups. A new qualitative study of Latino/Latinx individuals hospitalized from COVID-19 identified many of the themes discussed in this Article, including continuing to work despite health risks and with COVID-19 symptoms because of a lack of paid time off or sick days as well as financial, food, and housing insecurity. Participants also were reluctant to seek medical care because of health care costs, lack of insurance, and fears of immigration enforcement and deportation. And more actions against meat processing companies are working their way through the courts.
There are also hopeful signs that the orientation of the federal government has shifted toward prioritizing access to health care, a commitment to equity, and worker protection under the Biden administration. An executive order issued January 21, 2021, began by describing the health and safety of workers as a "national priority and moral imperative." The order directed OSHA to consider ETSs, review enforcement efforts, and launch a national program to focus on enforcement. On February 1, 2021, the House Select Committee on the Coronavirus Crisis initiated an investigation of the meat processing industry's handling of the worker protections during the pandemic. The Biden administration halted line speed waivers and the Office of the Inspector General in the Department of Labor issued a report critical of OSHA's handling of safety concerns and lack of inspections in the last year despite a fifty percent increase in reports of worker safety concerns. On March 12, 2021, OSHA created a new National Emphasis Program that will focus inspections and investigations on establishments with increased COVID-19 risks, where complaints and referrals are high. Although an ETS has not yet been issued, this administration appears committed to worker safety. In the end, the existing structural inequities and worker exploitation made the industry less agile during the pandemic. Long term commitments to workers' rights with the burden on industry to adopt those commitments is the only way to ethically and practically prepare for the next pandemic or public health crisis.
---
Associate Professor of Law, Director, Health Law Program, Creighton University School of Law. Professor of Medical Humanities, Creighton University School of Medicine
---
Become a Patreon!