Become a Patreon!
---
Abstract
Excerpted From: Katharine T. Bartlett, Gender Law: After Twenty-five Years , 27 Duke Journal of Gender Law & Policy 1 (2019-2020) (152 Footnotes) (Full Document)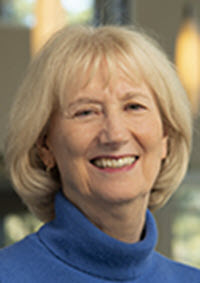 In 1989, Kimberlé Crenshaw published her pathbreaking work showing how race and gender often work together to create hybrid forms of bias that the law does not recognize when it looks for bias based on either race or gender alone. By 1994, a number of law review articles had fleshed out what became known as the intersectionality critique. Since then, intersectionality scholarship has found new targets and entered the mainstream of scholarship.
Important scholarship has deepened the work of earlier scholars, such as Angela Harris and Paulette Caldwell, about how race can transform the experience of gender. For example, Devon Carbado and Mitu Gulati describe powerfully the choices that a minority woman faces at work--choices that determine how "black" or "female" others perceive her to be, and thus how likely she is to face discrimination based on the combination of her race and sex. Intersectionality scholars show how seemingly gender- and race-neutral rules relating to such things as reproduction, drug policy, and public welfare, disproportionately disadvantage female and minority populations and thus are difficult to explain except as ways to police these populations. Scholars also detail the numerous ways in which race complicates conventional narratives of legal reform. The #MeToo movement, for example, brought needed attention to the issue of sexual harassment but also exposed racism in the movement's roots. Critical race scholars point to a number of legal reforms that have improved the welfare of relatively privileged white women more than women of color, who may even be left worse off than before.
Early on, scholars stretched intersectionality analysis to include other outsider populations. For example, Sumi Cho broke new ground in 1997 with her analysis of how Asian women experience sexual harassment in substantially different ways than white women. LatCrit scholars, such as Margaret Montoya and Francisco Valdes, expanded the intersectionality critique to bring into focus the particularity of the experiences of Latinx populations. Subsequent work has extends the analysis specifically to immigrant workers. Gay and lesbian scholars, such as Darren Hutchison, explain both how their own scholarship was incomplete without a consideration of race and class, and how intersectionality analysis is incomplete without consideration of the harms of heteronormativity. A strand of this critique has contributed to a robust literature on masculinities, discussed more fully below.
Another site of intersectional analysis concerns women with religious and cultural identities that encompass beliefs and practices at odds with traditional feminist dogma. When I wrote for this journal twenty-five years ago, many feminist scholars had called for the eradication of religious and cultural practices, such as female genital surgeries and veiling, which they viewed as a form of subordination against women. At the same time, others had urged greater respect toward women from other religious cultures and cautioned against feminist arrogance, colonialism, and imperialism. As domestic and international law has responded to these practices over the last two decades, voices on both sides have both broadened and sharpened the intersectionality debate. Among the rich and diverse veins of current gender law research are women in international terrorism, the impact of various international military interventions on women, international war crimes including rape, international human trafficking, and the mail-order bride industry.
[. . .]
While intersectionality scholarship has emphasized the ways in which minority experiences are often rendered invisible, some scholarship has also drawn attention to the opportunities for alliances between groups that might otherwise have remained siloed. Dorothy Roberts and Sujatha Jesudason, for example, explain how attention to intersecting identities in the space related to reproductive genetic technologies has helped to forge alliances between activists committed to reproductive justice, racial justice, women's rights and disability rights.
---
A. Kenneth Pye Professor, Duke Law School.
---
Become a Patreon!