Abstract
Excerpted From: Alichia McIntosh, Healthcare Inequities in the United States and Beyond Are Taking Black Women's Lives, 18 Northwestern Journal of Law & Social Policy 102 (Spring, 2023) (162 Footnotes) (Full Document)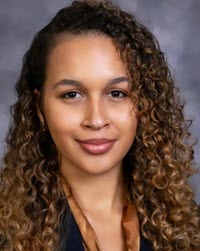 Serena Williams, one of the most well-known tennis players in the world with a net-worth of 200 million dollars, had an "easy" pregnancy. Unfortunately, her delivery and post-delivery were not as easy. After Serena's contractions caused her daughter's heart rate to drop, the baby was born by emergency C-section. A day after the birth, Serena's health complications started to spiral when she began to experience shortness of breath--a symptom she had experienced before. See, Serena had complications with pulmonary embolism, a life threatening condition where arteries in the lungs are blocked by a blood clot and cause shortness of breath. Aware of her medical history, Serena alerted the nurse when she started to feel shortness of breath, and while gasping for air, stated she "needed a CT scan with contrast and IV heparin right away."
The nurse ignored Serena's requests for treatment, believing her medicine was making her confused. After further insistence, a doctor performed an unnecessary ultrasound of her legs, which revealed nothing. As Serena's complications continued, she forcefully coughed, due to the embolisms, and ruptured her C-section incision. She finally received the CT scan she begged for, which indicated "several small blood clots [had] settled in her lungs." While such an experience might seem like an extreme case of doctors navigating a complicated medical system, Serena's experience is not an isolated incident. Her experience is symptomatic of a much larger issue: the U.S. healthcare system's disparate treatment of Black women. As a result of this disparate treatment, the health struggles of Black women are systematically minimized or dismissed. Thus, the color of their skin is "the difference between life and death."
Serena's story, and the stories that follow, highlight how Black women must fight to receive appropriate health care in the United States. These stories show that stereotypes, biases, and the lack of access to sufficient care negatively impact Black women's medical treatment. Moreover, a Black woman's financial and educational resources--as shown by Serena's case--are not dispositive. These stories demonstrate that many doctors do not recognize their patients' pain when their patients are Black women, and studies, which will be discussed in Part II, have confirmed this conclusion.
Amira Lewally, a Black woman in the United States, lost hearing in her left ear. After attempting to treat the ear on her own, she sought a primary care doctor for help. However, at every step, she had to fight for her health when the doctors did not. A doctor first told her the muffled hearing was probably due to allergies. Her symptoms continued for months and eventually a clear fluid started leaking from her nose. She asked her doctor whether her previous diagnosis, pseudotumor cerebri, might be causing her symptoms. However, the doctor stayed firm on the first diagnosis: allergies. A year later, Amira returned to the doctor after finding an article supporting her hypothesis that her symptoms may be due to brain leakage. Amira insisted on seeing an ear, nose, and throat specialist. Three years and three doctors later, she finally received an accurate diagnosis confirming a cerebrospinal fluid leak. It took three years of self-advocacy for Amira to get the appropriate diagnosis. Amira ensured her health, not the doctors who were paid to do so.
Not every Black woman's self-advocacy results in proper care; Dr. Susan Moore died on December 18, 2020, due to COVID-19 complications. She died two weeks after posting a video on social media stating her White doctor was ignoring her continuous complaints of pain and requests for medication because she was Black, even though she was a doctor herself. In the video, Dr. Moore explained her doctor brushed off her symptoms, telling her, "[y]ou're not even short of breath." Despite her severe and evident pain, the doctor told her he might send her home without more medication. Dr. Moore stated the doctor made her feel like a drug addict, even though the medication she asked for "would support her recovery by making it easier for her to breathe" and was "part of standard treatment for COVID-19." In a press review after Dr. Moore's passing, the President and CEO of the hospital admitted to her mistreatment while she was under their care.
This Note explores conceivable reasons for the mistreatment exhibited in these stories and why Black women are dying at disproportionate rates compared to their White counterparts. Part I compares health disparities and causes of death among Black and White women. Part II explores explanations for these health and death disparities, such as doctors ignoring Black women's pain, the impact of one's socioeconomic background, and the effects of racism and stereotypes. Part III compares the U.S. healthcare experience with its international equivalents. Specifically, this Note discusses the right to health care emphasized in the United Nations' (U.N.) treaties, the United States' unwillingness to ratify the treaties it has enacted and abide by the ones it has ratified, and how U.S. constitutional interpretation affects the right to health care. Finally, Part IV offers recommendations to combat these race-based disparities. These suggestions include the United States joining and enforcing U.N. treaties, investing in Black low-income communities, and pushing for more diverse medical practitioners. Each of these actions would constitute a significant step toward a more equitable medical experience for Black women in U.S. society.
[. . .]
The health disparities between Black women and their White counterparts are grim. They reflect the reality that the health care Black women receive in the United States is inequitable and Black women are denied or prevented from accessing health care because of their skin color. De facto discrimination-- that is, racism, and the lack of access to health care, resources, and adequate nutrition--and the United States' forbearance from implementing the ICERD and ICCPR and ratifying the ICESAR, influence such health disparities. The United States needs to change its approach regarding BlackAmericans' health and specifically Black women's. It needs to recognize how broken the healthcare system is to fix it and treat everyone equitably and adequately. When a person goes to the doctor, they should not have to fight for their life. However, without firmly implementing and ratifying these treaties--which recognize health rights and prohibit de facto discrimination--and investing in communities, the current system will continue perpetuating inequities in the healthcare system that takes Black women's lives. The United States needs to actively remedy the root causes of health disparities so Black women can receive the health care they deserve.
---
Author--Alichia McIntosh Esq.; J.D., Northwestern Pritzker School of Law, 2022; B.A., Southern Illinois University, Carbondale, 2019.