Abstract
Excerpted From: David Louis Raybin, The Truth about Truth in Sentencing, 59-FEB Tennessee Bar Journal 19 (January/February 2023) (39 Footnotes) (Full Document)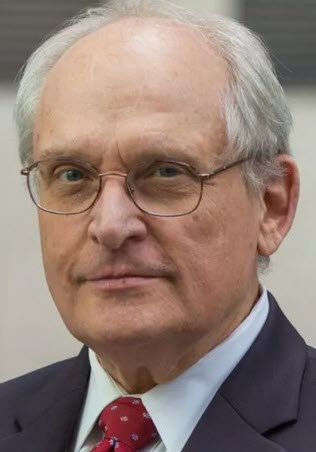 The truth is that the crime rate does not drive a state's prison population-- policy choices do. Last year the Tennessee legislature enacted a "Truth in Sentencing" scheme where most penitentiary-bound prisoners will now serve between 85% to 100% of their time with no parole. The increases are staggering: a burglary conviction can now net nine years in prison where under prior law parole could occur in about three years.
Gov. Bill Lee reluctantly allowed this legislation to become law without his signature, saying, "Widespread evidence suggests that this policy will result in more victims, higher recidivism, increased crime and prison overcrowding, all with an increased cost to taxpayers." At an eventual cost of $25 million a year, the proponent of the legislation, Speaker of the House Cameron Sexton replied, "If we need to build more prisons, we can."
Recent, horrid homicides in Memphis prompted the legislature to propose even more amendments to our criminal statutes. These would abolish probation for many crimes and remove parole for other offenses. Soon virtually all offenses will be punished by mandatory incarceration with little or no alternative sentencing. Over the last 200 years, Tennessee has experimented with several sentencing systems which have met with varying degrees of success and failure. This state's problems are not unique to this decade or even this century.
This article first addresses the history of our criminal laws and arrives at the current legislation which rejects rehabilitation as a sentencing option. Second, the article advocates a more rational method of amending our criminal laws.
[. . .]
A sentencing commission is also a tool for discovering problems before they get out of hand. A full-time sentencing commission is the only solution to making meaningful progress. We cannot have committees or commissions who come together every 20 years to fix the system. We advocate routine maintenance on our cars, so why not our criminal justice system?
Crime rates do not drive a state's prison population--policy choices do. "Truth in Sentencing" means whatever we want it to mean. Perhaps what we seek is predictability in sentencing. A sentencing commission can help us achieve that equally laudable goal.
---
DAVID RAYBIN has practiced criminal and federal civil rights law in Nashville for 40 years. He is the author of the three-volume treatise, Tennessee Criminal Practice and Procedure. Raybin is a 1973 Order of the Coif graduate of the University of Tennessee College of Law. He participated in drafting the 1979 Class X felony law, the 1982 judge-sentencing statute and the 1989 Sentencing Reform Act mentioned in this article.
David Louis Raybin, The Truth about Truth in Sentencing, 59-FEB Tennessee Bar Journal 19 (January/February, 2023)