Abstract
Excerpted From: Arusha Gordon, The First Amendment, Policing, and White Supremacy in America, 28 Texas Journal on Civil Liberties & Civil Rights 33 (Fall, 2022) (195 Footnotes) (Full Document Requested)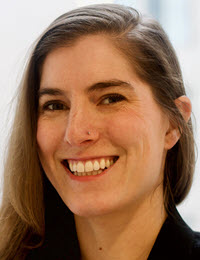 In the aftermath of the January 6, 2021 attack on the U.S. Capitol and amid reports that numerous police officers and former military members had participated in the attack, concern about white supremacists infiltrating law enforcement agencies has risen across the country. While the attack on the Capitol brought renewed attention to the issue of white supremacist police, the issue is not new. Indeed, even before the nation's founding, and before official state and local police agencies were created, white supremacy played a role in policing: slave patrols, which were first created in the 1700s to catch runaway slaves, were the forbearers of our current day police system.
Current research indicates that thousands of law enforcement officers hold explicitlywhite supremacist, misogynistic, Islamophobic, homophobic, or other bigoted views. In addition to engaging in hateful activity online, officers have displayed insignia for groups with white supremacist views, performed Heil Hitler salutes, referred to racial justice activists as thugs, encouraged violence against people of color, and made white supremacist hand signals. In 2006, in the wake of numerous news stories revealing neo-Nazi and hate group ties to a number of law enforcement agencies, the FBI issued a bulletin warning of the consequences "of white supremacist groups infiltrating local and state law enforcement," finding that this posed a "significant threat to national security." However, despite the FBI's warnings, this issue remains a serious threat--and with the growing use of social media, researchers have been able to identify many more officers with white supremacist ties and beliefs. In 2019, for instance, the findings of a number of large-scale research projects were made public. Researchers with the Plain View Project examined police officers' social media content in three cities and discovered more than five thousand hateful Facebook posts made by more than 3,500 officers. Posts by active police officers encouraged violence against Black people and other people of color: Black men "should be dead," read one post; others encouraged the use of cars to run over protestors, as was done at the Unite the Right rally in Charlottesville, Virginia in 2017. Other posts referred to Muslims as "savages" and "goat-humpers."
Also in 2019, the Center for Investigative Reporting released findings identifying hundreds of law enforcement officers across the country who were members of racist, Islamophobic, misogynistic or anti-government militia groups on Facebook. Another research project, which was conducted by the nonprofit newsroom ProPublica, released findings in 2019 regarding a Facebook group with about 9,500 members--mainly border patrol officers--who shared derogatory and racist commentaries, including jokes about the deaths of migrants and statements calling Latina congressional representatives "scum buckets" and "hoes."
These reports are noteworthy, not just because they sever trust between communities and local law enforcement but also because they raise serious questions regarding the role of police and the freedom of speech and association. This article provides an in-depth exploration of the issue of white supremacists in law enforcement with a particular focus on examining First Amendment jurisprudence. Section I provides an overview of relevant case law and delves into what courts have recognized as First Amendment-protected activity by public employees, especially by law enforcement officers. Section II takes a closer look at how these issues have played out in different jurisdictions. It includes two case studies involving officers who made explicitly racist comments, associated with recognized hate groups such as the Proud Boys, or otherwise engaged in hateful activity. It also includes a case involving an officer disciplined for expressing support for racial justice. Section III considers state legislative responses to the issue of white supremacist officers. Finally, Section IV considers policy proposals and advocacy efforts aimed at addressing explicit forms of white supremacy in policing.
[. . .]
Police departments and municipalities across the country are beginning to take steps to address officers with white supremacist ties within their ranks. As discussed above, the Wilmington, North Carolina police chief fired three officers after discovering footage of them exchanging racist and disparaging remarks. A Clark County, Washington sheriff fired a deputy who was photographed wearing Proud Boys clothing and advertising Proud Boys merchandise on social media. Moreover, law enforcement agencies across the country are investigating their ranks after dozens of current and former officers took part in the January 6, 2021 attack on the Capitol.
Oftentimes, however, police chiefs and municipal leaders may be hesitant to respond to reports of white supremacist activity by an officer, especially when police unions may support an officer who loosely asserts First Amendment rights. This Article hopes to arm decisionmakers with a more refined understanding of the relevant case law and precedent, while also providing policy recommendations for addressing this issue. Ridding the ranks of law enforcement of those with explicit white supremacist ideologies is a necessary step to rebuilding trust between communities and the police and strengthening a sense of security and safety for all.
---