Abstract
Excerpted From: Katie O'Brien, Camera-enforced Streets: Creating an Anti-racist System of Traffic Enforcement, 36 Journal of Civil Rights & Economic Development 515 (Winter, 2023) (318 Footnotes) (Full Document)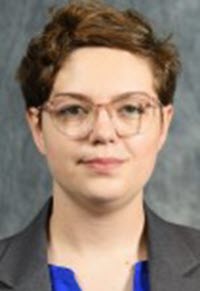 On July 10, 2015, Sandra Bland was pulled over while driving in Prairie View, Texas, for failure to signal a lane change after moving to allow a trooper's vehicle to pass her car. As the stop progressed, the trooper ordered Bland to get out of her car. When she refused, the trooper threatened to "yank [Bland] out" of her car and "light [her] up" with his taser. After Bland left her vehicle, Trooper Encinia handcuffed her, wrestled her to the ground, and kneeled on her. He later falsely claimed that Bland assaulted him. Three days later, police found Bland hanging in her jail cell. Officials ruled her death to be a suicide.
Less than a year later, on July 6, 2016, in Falcon Heights, Minnesota, Officer Yanez pulled Philando Castile over as he drove his girlfriend, Diamond Reynolds, and her four-year-old daughter. Reynolds claims they were told to stop because of a broken taillight. However, over the police scanner, Officer Yanez stated he was stopping the vehicle to check Castile's ID because Castile and Reynolds looked "like people that were involved in a robbery" and Castile especially "look[ed] more like one of [the robbery] suspects, just because of the wide-set nose." One minute into the stop, Officer Yanez drew his weapon and shot Castile multiple times. The officer claimed he fired his gun because he believed Castile was reaching for the gun Castile had reported having in the vehicle. In the Facebook live video capturing the shooting's aftermath, Reynolds can be heard saying "You told him to get his ID sir, his driver's license .... He was just getting his license and registration, sir." Officials pronounced Castile dead at the hospital.
Although only Bland and Castile's final traffic stops and tragic deaths made headlines, those stops were only two of the dozens they experienced. Police first stopped Castile when he was eighteen when he was driving with his learner's permit. "From there, he descended into a seemingly endless cycle of traffic stops, fines, court appearances, late fees, [driver's license] revocations and reinstatements in various jurisdictions." In his fourteen years of driving, police stopped Castile fifty-two times, resulting in eighty-six minor traffic offenses and $6,588 in fines and fees. National Public Radio's analysis of forty-six of Castile's stops showed that only six of the stops were for "things a police officer would notice from outside the car--things like speeding or having a broken muffler." Many of the reports listed no reason for the stop at all.
Sandra Bland was similarly plagued with frequent traffic stops; she struggled with the debt created by traffic citations. While driving around Houston and her nearby University, Prairie View A&M, Bland was "deluged with traffic tickets, fines, and court costs." The cost of tickets would balloon due to the fees and surcharges Texas and localities added to the tickets. Some of the additional charges included "a $25 'records management' fee, a $15 'judicial fund' fee," and fees to fund "services for people with brain and spinal-cord injuries," and the local "juvenile-justice school." Bland's debt to Texas became so unmanageable that she had to "sit out" her debt by serving six weeks in jail. And when she moved to Illinois, her problems with traffic stops continued. In 2013, a stop for speeding in Naperville, Illinois ended in $4,000 in fines. The fines from that stop were greater than half of her gross income that year.
Castile and Bland's histories of frequent police stops are examples of the larger problem of the increased police scrutiny faced by those "Driving While Black." Racially-targeted police practices are part of the large legacy of American police enforcing racial caste systems--from slavery to the New Jim Crow. Pulling over Black drivers is, in part, a method encouraged during the "war on drugs." This was due in part to "racist profiles of supposed drug carriers." Today, studies continue to document that Black drivers are still far more likely to be pulled over than white drivers.
A driver's race is undeniably a factor in whom police decide to stop. As a result, Black drivers have greater exposure to police contact. This exposure to the police poses a real danger to Black drivers because Black Americans are significantly more likely to suffer police brutality or be killed in police encounters than white Americans. While existing scholarship has explored police brutality and searches and seizures, the primary focus of this Note will be the disproportionate economic harms of Driving While Black. The current traffic enforcement system economically harms both Black and poor people. A poor white person may be trapped in the cycle of debt when they cannot immediately pay off a ticket. A wealthy Black person is harmed because he or she will likely receive more tickets than he or she would have received if he or she were white. However, those who suffer the greatest economic harm from current traffic enforcement practices are drivers who have the intersecting identities of being both Black and poor. Black Americans are more likely to be poor than white Americans. As a result, American traffic enforcement is a system that extracts money from poor, Black Americans and places them into a cycle of perpetual debt.
Addressing this racial injustice and economic devastation will require a substantial change in how traffic policing and traffic fines operate. In this Note, I propose removing police officers from traffic enforcement and transitioning to technology through Camera-Enforced Streets. In Part I of this Note, I explore how the current system of traffic enforcement is racist and imposes insurmountable economic barriers to many trapped within it. In Part IA, I detail how systemic racism at every level of decisionmaking in the enforcement process ensures that Black drivers are more heavily subject to the harms of traffic policing. In Part IB, I explore how traffic fines trap individuals who cannot afford to pay in a cycle of ballooning debt that threatens their livelihoods and freedom. Finally, in Part IC, I explore why removing police from traffic enforcement is necessary to produce a truly racially equitable solution. In Part II, I put forward the model of Camera-Enforced Streets as an anti-racist system of traffic enforcement. In Part IIA, I describe what Camera-Enforced Streets would entail. I explore the benefits of the model in Part IIB, and address concerns the model may raise in Part IIC.
[. . .]
A radical transformation of traffic enforcement is necessary to create a system of anti-racist traffic enforcement. Systemic racism plays a role at every step of the process: in jurisdictions' reliance on fines, racially motivated decisions to extract fines from Black populations, police department policies on fine collection, racially motivated decisions of individual officers deciding whom to pull over, and officers choosing what kind of enforcement action to take. The system of current traffic enforcement criminalizes Driving While Black, placing Black drivers under increased scrutiny. It creates frequent, unnecessary interactions with police where Black drivers face a real physical threat. These interactions not only pose a real physical threat to Black drivers but create large economic burdens for Black drivers with tickets for minor violations. When tickets are unaffordable to a driver, massive economic fallout is possible. It may lead to the suspension of licenses, the loss of jobs, and even incarceration. All throughout this process, the debt only grows, and the fallout of job loss, license suspensions, and incarceration can repeat again and again.
An anti-racist model of traffic enforcement requires as much removal from the influence of human bias as possible. Humans, both police officers and civilians, both white and Black, are influenced by racial biases. The existing legal remedies have failed time and time again to bring about the change necessary to make the system just. Camera-Enforced Streets are the ideal solution because they eliminate discretionary stops and enforce safety laws without any reference to the race of the driver or vehicle owner. This model has the potential to transform traffic enforcement into a truly just system.
---
J.D. Candidate, St. John's University School of Law, 2022.